The official Tumblr of Ryan James Yezak.
These are a few of my favorite things.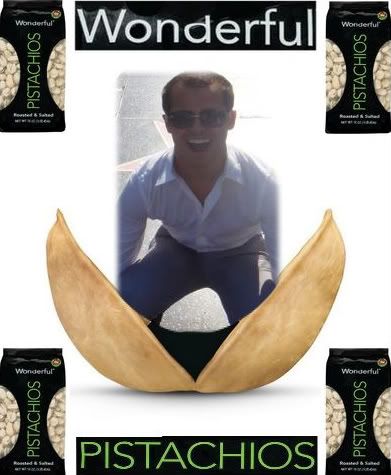 Ok so I have been interning for a PR company doing social media outreach for the past few weeks preparing a campaign that launched yesterday! It was such an exciting day and it all happened so fast - it was by far the busiest day since I began working there. It was really cool to see how everything works and actually sit there and monitor the news and watch the campaign spread from one media source to another. I have done that on my own before with my personal work, but never even close to this scale. I guess I should probably explain the campaign in case you have no idea what I'm talking about.
Wonderful Pistachios launched a campaign yesterday called "Get Crackin'" that includes eight ads featuring relatively well known public figures. Dara Torres, Lauren Caitlin Upton, Wee-man, Adrianne Curry, Christopher Knight, Vincent Pastore, the Dominatrix, & a group of quintuplets each had an ad showing how they open a pistachio. One of the ads featured Levi Johnston revealing that he now uses protection… when cracking open his pistachio. Riiiight. So the ad was cute, clever, funny and today it was pretty much the hottest viral video on the internet (I don't have a source, but whatever just go with it).
To be part of a campaign like this is incredible and I couldn't be more grateful. A lot of hard work from so many people goes into something that seems so small from the outside. I have learned so much over the past few weeks that will help me in so many ways and it's an experience that I'm so lucky to have. The campaign just started though so there's a lot to do still and I will continue to work my hardest on it. If you haven't checked out the ads and the new Wonderful Pistachios website yet, check em out! I forgot to mention there's a video contest you can enter to win $25,000 - no joke.
http://www.getcrackin.com
http://www.youtube.com/wonderfulpistachios